Ischia
Things to see in Ischia
Some recommendations on what to see in Ischia.
The island of Ischia is one of the most picturesque islands in the Gulf of Naples. Besides offering exotic scenery and pebble beaches, it is famous for its thermal baths and natural springs.
As you may know, Ischia is a very large island with a varied geography that ranges from the sea to the mountains, from small rural villages to charming seaside resorts.
We offer the following recommendations on the most beautiful things to see during your holiday on the Green Island, to make the most of your carefree days here!
Dip into the Middle Ages: Ischia Ponte and the Aragonese Castle
Those who come to Ischia even for a weekend must include the ancient village of Ischia Ponte in their list of wonderful places to visit. This picturesque village overlooking the sea is populated with majestic palaces and small fishermen's houses that have coexisted very well for centuries! Here you will also find the Aragonese Castle, a veritable treasure trove of the history of the Green Island, a turreted medieval citadel, where you can journey back in time.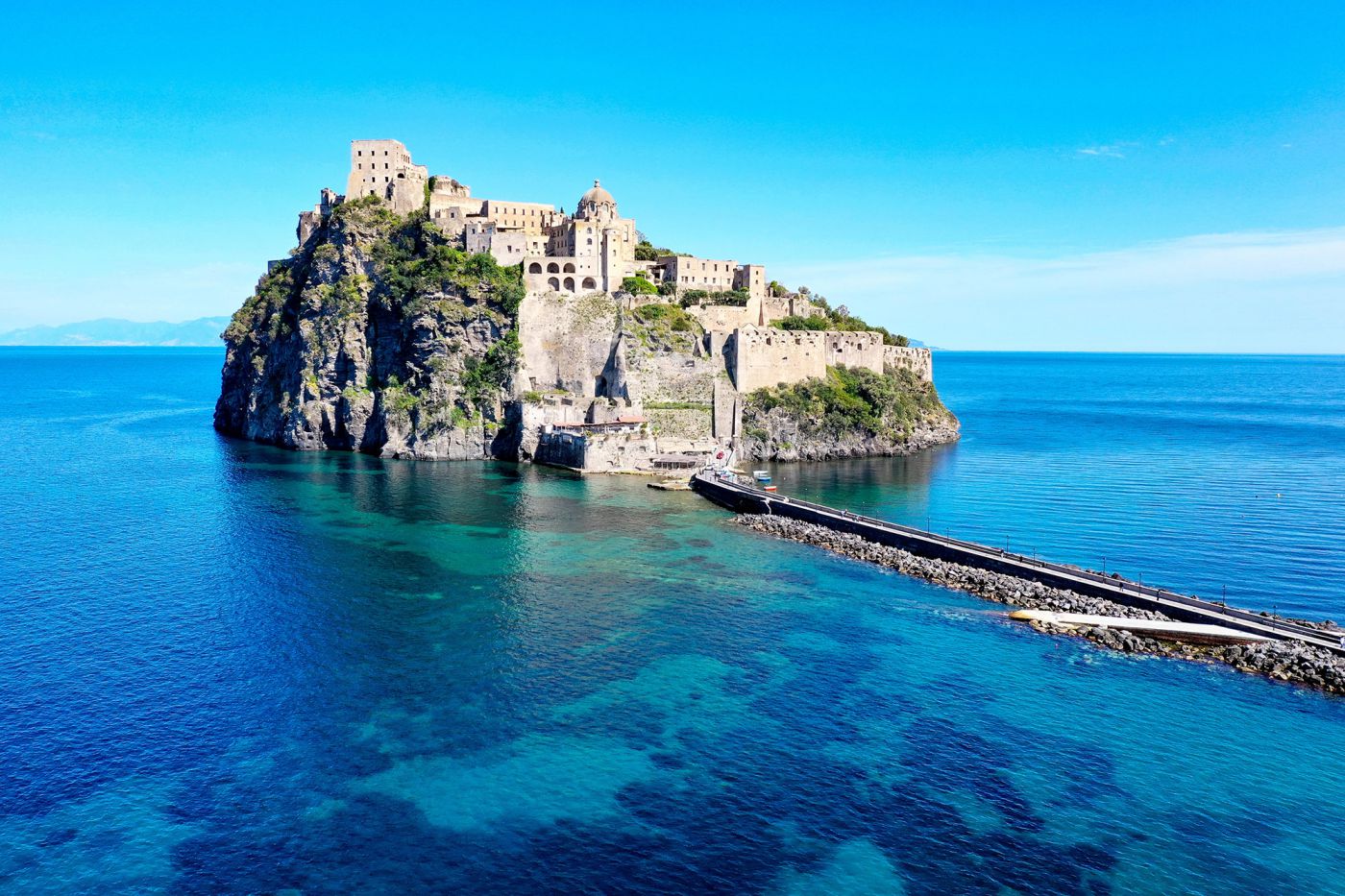 Forio, where pirates landed. The Saracen Towers and the Church of the Soccorso
In the southwest of the island is the huge town of Forio, which lies in an enchanting geographical area. A visit to the historic centre is a must with its ancient palaces, beautiful churches and above all characteristic 17th Century towers built as look-outs for pirates. Perched on a ridge overlooking the sea is the famous Church of the Soccorso, with its majestic architecture, which was for centuries a white beacon of salvation for sailors and fishermen.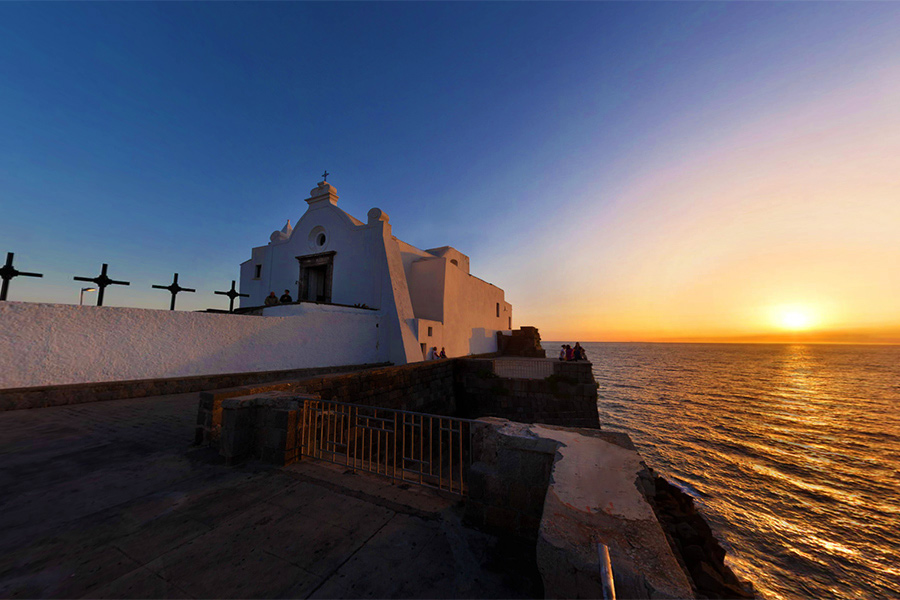 Village with the scent of the sea: Sant'Angelo
The little seaside village of Sant'Angelo, found in the Commune of Serrara Fontana, is another pearl on the Ischian coast. For centuries, the village was inhabited only by fishermen and their families until it was discovered in the 1950s by visiting artists – including the poet Neruda. Sant'Angelo today is a perfect mix of nature and the ultra-chic.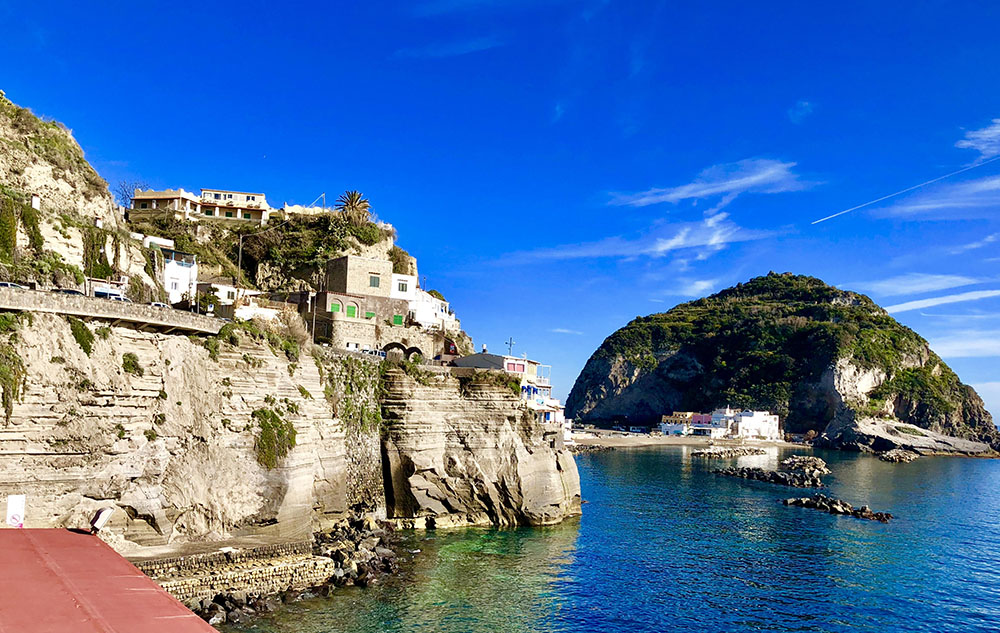 Tour local wineries: Campagnano and the winery route
In the hills in the town of Ischia, the pretty rural village of Campagnano promises a day full of the most authentic natural atmospheres with its farming itineraries, where ancient cellars and lands planted with vines mix with a unique panorama in the world. From Campagnano it is possible to walk to the village of Piano Liguori, a handful of houses where people still live as they did two hundred years ago.